START – CALL 2
January 28th, 2016: Kick-off Meeting for Lead- and Project Partners on January 26th 2016
On January 26th 2016, the Kick-off Meeting for Lead and Project Partners took place in Vienna. The IB provided the attending representatives of 20 START II projects with important information on the implementation of their projects.
The event addressed general questions on reporting obligations and on how to declare project expenses. In the afternoon session 2 Lead Partners of projects from the 1st START call presented their project ideas. They especially talked about their experiences gained during the START project implementation, their lessons learnt and gave good advice to the new Lead Partners.
It was a pleasure meeting the new Lead and Project Partners in person!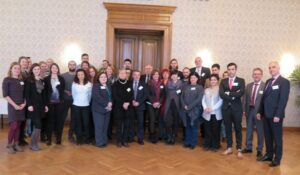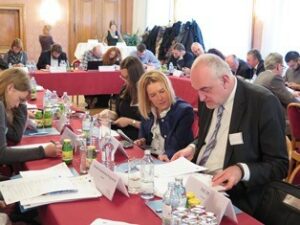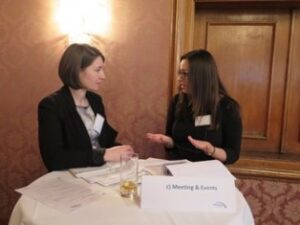 November 3rd, 2015: Final Selection START Call 2
All 164 formally correct START applications of the 2nd call were assessed by the respective Priority Area Coordinators and their Steering Groups. 24 projects were selected to receive START funding (2 per PA).\
Facts & figures:
Lead Partners come from 11 Danube Region Countries (no LPs from Bosnia & Herzegovina, Moldova and Montenegro)
54,67% of all Lead Partners are NGOs, followed by Universities & Research Institutes with 16,67%
Lead & Project Partners cover all 14 Danube Region Countries
In total 85 partners are involved in the implementation of the 24 selected START projects
Selected Projected START Call 2
Facts&figures
The contact persons or Legal Representatives of all START applicants were notified about the results per E-Mail on October 22nd 2015.
In case you did not receive any information please contact us:  gudrun.pabst@eurovienna.at.
August 12th, 2015: Results Formal Check & State of Play
The Formal Check of all 205 START applications of the second call is completed. In total 164 applications passed the Formal Check, this is equal to 80%.
In the course of the formal check, the following criteria were checked:
Is the application complete and submitted in the right way?
Is the Applicant / are the Project Partners eligible?
Is the project eligible?
More details to the results of the Formal Check are provided here:
Summary of Formal Check The contact persons of all START applications were notified about the results per Mail on July 27th 2015.
In case you did not receive any information whether your project passed / did not pass the Formal Check please contact us:
gudrun.pabst@eurovienna.at.
All formally correct applications were forwarded to the respective Priority Area Coordinator for further assessment. The final decision on the selected START II projects is expected in October 2015.
July 21st, 2015: First Outcomes
The second call for proposals of "START – Danube Region Project Fund" was closed on July 8th 2015. In total 205 applications were submitted via the Online Application Tool. We received applications from all Danube Region Countries and within all Priority Areas.
Summary of submitted applications
Application Pack
The application documents are no longer available.
The following 4 documents must be uploaded to the Online Application Tool:
Completed Application Form as open Word file (all pages)
PDF – scan of printed and signed Application Form (all pages, as one single document)
Completed Project Budget Plan as open Excel file (all pages)
PDF – scan of printed and signed Project Budget Plan (all pages, as one single document)
NOTE:
Please beware, that the selection rate in the 1st Call of START was very low as the total funding amount is limited.
For some Priority Areas, this Call has thematic restrictions. See a detailed overview of the thematic focuses in "Annex I: Overview of thematic focuses for the 2nd Call of START".
START online application tool
START online application tool
closed
Please notice:
Registration and login for the START online application tool
were available from 6th of July 2015, 12:00 am until 8th of July 2015, 12:00 am CET.