CITIES IN ACTION – STORIES OF CHANGE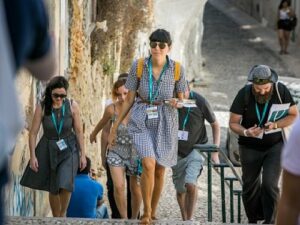 For about 15 years, the URBACT programme has been the European Territorial Cooperation programme aiming to foster sustainable integrated urban development in cities across Europe. It is an instrument of the Cohesion Policy, co-financed by the European Regional Development Fund, the 28 Member States, Norway & Switzerland.
URBACT calls for integrated urban development and for its principles of horizontal and vertical policy integration. These principles draw from the integrated approach to urban development used since the beginning of the millennium, with important steps like the 2007 Leipzig Charter as well as the Pact of Amsterdam and New Urban Agenda signed in 2016. The horizontal integration of policies within a city requires the various municipal services and local agencies to work together closely.
Read about the cities in actions and stories of change they are writting
It might as well give you an inspiration to respond to a call for Action Planning networks that is now open! The deadline for the online submission of the Phase 1 Applications is 17 April 2019, 15:00 CET.