INVITATION TO THE FINAL CONFERENCES OF THE DTP PROJECTS CONTRIBUTING TO THE PA10 PRIORITIES
We are pleased to invite you to an interesting final conferences of the projects that are addressing pressing issues that are in the center of focus of the priority area 10. They have been granted financing through the Danube Transnational Programme and have been very active in last 2 years and a half. We are convinced that they have decisively contributed to better understanding of needed cooperation and participative governance in whole Danube region and are looking forward to hear about their final results, suggestions and proposals.
AgriGo4Cities
final conference on 19.3.2019 in Budapest, Hungary Check the Program here.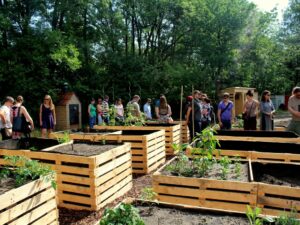 AgriGo4Cities project strives to employ Participatory Urban and Peri-urban Agriculture (UPA) as a powerful and emerging method to improve public institutional capacities in order to tackle socio-economic exclusion of vulnerable/marginalized groups and to stimulate sustainable urban development in the Danube region. They have developed an innovative methodology of participatory planning and integrated it into decision-making processes. The conference will bring together scholars, practitioners, NGOs, activists, policymakers and public institutions' representatives with the aim of discussing on how to integrate participatory approach into public decision-making and how to motivate and empower vulnerable/marginalized groups to become socially and economically more engaged by participating in decision-making processes?
More information about the project, its activities and results can be found at project's website.
Attractive Danube
final conference on 28-29 May 2019 in Postojna, Slovenia. Check the invitation here.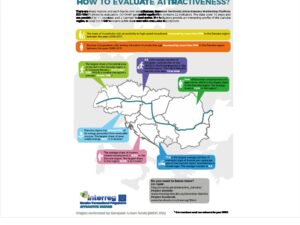 The main objective of the Attractive Danube was to strengthen multilevel and transnational governance and institutional capacities of policy planners involved in territorial development by establishing a perma­nent common transnational platform for monitoring territorial attractiveness. Through good governance, policies can create conditions for maximizing the potentials of terri­torial assets and capitals for development, thus increasing the attractiveness of territories for its residents, visitors and businesses. At the conference you will be able to hear about ideas, contemplations and approaches already tested, from decisionmakers, experts, entrepreneurs and experts in different fields and you are also invited to participate in interactive and moderated exercises, aimed at participatory planning.
More information about the project, its activities and results can be found at project's website.
Crowdstream
Final conference on 28-29 May 2019 in Varna, Bulgaria.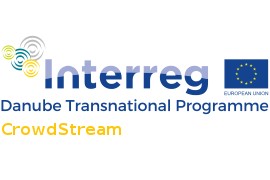 The project "CrowdStream – Crowdfunding to stream innovation" aims at improving the effectiveness of public/private business support for innovative enterprises to access qualitative alternative financing. Crowdfunding is the practice of funding a project or venture by raising many small amounts of money from a large number of people, typically via the Internet. One of CrowdStream´s overall aims was to develop a trans-national quality criteria for Crowdfunding Platforms. It will this way initiate a change in the financing market. Due to quality labelling and capacity building activities there will be a major shift from donation based to equity based crowdfunding.
More information about the project, its activities and results can be found at project's website.
RARE
Final conference on 15-17 May 2019 in Novi Sad, Serbia.
Roma people are the largest ethnic minority in the European Union (EU) and among the most deprived, facing social exclusion, discrimination and unequal access to employment, education, housing and health. Most of the estimated 5,2 M Roma people living in the Danube Region today still face intolerance, discrimination and exclusion from the labour market. Therefore, RARE aims to enhance the capacities of and cooperation among actors having a stake in the labour market participation of the Roma in order to better exploit their economic potential.
More information about the project, its activities and results can be found at project's website.