HOW THE DANUBE LOCAL ACTORS PLATFORM WAS ESTABLISHED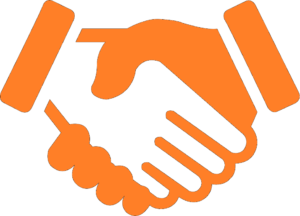 In 2011, EUSDR Priority Area 10 "Institutional Capacity and Cooperation" established the "Civil Society" working group.
Three years into the Strategy, representatives of civil society organisations in the Danube Region, representatives of regional administrations, representatives of academia as well as representatives of thematically relevant EU, international and intergovernmental organisations decided at a joint meeting of Working groups 2 (Civil Society) and 3 (Regional Cooperation) of EUSDR Priority Area 10 "Institutional Capacity and Cooperation" to build a representative and open platform of Danube Local Actors. The platform was also previously recommended by the "Danube River Show-Project" (project partner: Danube Civil Society Forum/Foster Europe).
Priority Area 10 "Institutional Capacity and Cooperation" provides, with its Danube Local Actors Platform (D-LAP), a framework within which the representatives of the Local Actors of the Danube Region can develop and exchange their experiences with new cooperation models, projects and news forms of governance for the EUSDR as well as bringing then Danube Local Actors nearer to macro-regional and European developments.
It functions as an interface for structured consultations between civil society, local actors and public and private authorities on the national, regional and local levels well as to international and intergovernmental organisations active in the Danube Region. Furthermore, the D-LAP members are multipliers for information and advocacy of Civil Society and Local Actors interests in their respective national and regional frameworks.
Today, a relevant number of existing institutions, umbrella organisations and networks as well as regional and local administrations of the 14 member countries of the Danube Region (DCSF, CEI, RCC, NALAS, Cultural Cluster, CoDCR, Arge Donauländer, EESC etc.), EUSDR Priority Areas and representatives of other macro-regional strategies are members of the Danube Local Actors Platform in the framework of Priority Area 10 "Institutional Capacity and Cooperation" of the EU Strategy for the Danube Region.
In 2016, as the financing of the Priority Area 10 pilot initiative  "Urban Platform Danube Region", ended, and as many of the activities proposed by the Urban Platform had been taken on by new European developments or projects like the EU Urban Agenda or the funding database EuroAccess Danube Region – Priority Area 10 invited the members of the Urban Platform – to join the Local Actors Platform.