PARTICIPATION PARTNERSHIPS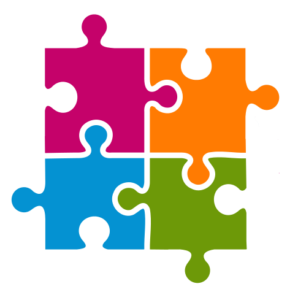 Priority Area 10 initiated the "Participation Partnerships" together with committed partners from the Danube Region such as Priority Area 9 "People and Skills", Priority Area 7 "Knowledge Society", the Danube Civil Society Forum, Agapedia Foundation, the Geodetic Institute Slovenia and many more.
The thematic Participation Partnerships are know-how and activity hubs to strengthen participatory governance in the Danube Region. Interested stakeholders from civil society, public administration, research and international organisations share their knowledge, initiatives and work together along five topics: research, local governance, social innovation, funding post-2020 and Roma inclusion.
The 4th Danube Participation Day in Budapest marked the. At the 5th Danube Participation day in Sofia, there will be a first stock taking of the know-how, initiatives and projects collected, planned and implemented so far. The information on each partnership will be gathered and compiled in a report that will be provided to the EUSDR governance, the European Commission, the European Parliament and further interested stakeholders.
If you are interested in joining one of the partnerships, please inform us via simone.boehm-gartner@pa10-danube.eu.
PARTICIPATION PARTNERSHIPS
Participation: A research perspective
Lead Partner: Blaz Barboric, Geodetic Institute Slovenia
The Partnership will work on theories, research and good practices promoting participatory governance in order to enhance capacities for multi-level governance in the macro- regions, developing measures and actions for the strategy.
Participation: Building MRS on local governance and multi-level governance
Lead Partner: Stefan August Lütgenau, DCSF/Foster Europe
The Partnership will develop, based on the new guidelines for Participation developed by the Council of Europe, concrete measures for the implementation of Participation at the local level.
Participation: A key factor of social innovation and sustainable development
Lead Partner: Stefan Barth, Agapedia Foundation
The Partnership will identify innovative, co-creative and trans-sectoral approaches in order to sustain long term top-down (thinking) and bottom-up (acting) processes (developments).
Participation: Designing 2020+ with Local Actors and Macro-regional Strategies
Lead Partner: Claudia Singer, Priority Area 10 "Institutional Capacity & Cooperation"
The Partnership will look at participatory structures that integrate Civil Society and Local Actors regional development and EU funding instruments (Partnership Principle) in regard to challenges, good practices and opportunities within the ongoing discussion on EU Cohesion Policy 2020+.
Participation: Empowering Roma
Lead Partner: Roland Hanak/Barbara Willsberger, Priority Area 9 "People and Skills"
The Partnership deals with participatory approaches to empower vulnerable groups in the macro-regions in order to enable their participation in the shaping of their social and political capital.