TAF-DRP
Summary of TAF-DRP Projects 2014-2016
Technical Assistance Facility for Danube Region Projects (TAF-DRP)
WHAT IS TAF-DRP?
From project ideas to bankable/fundable projects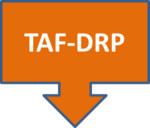 Very often, many project ideas never turn into concrete projects, due to the lack of capacity, know-how and resources for preparing such projects, as well as the existence of legal, technical or financial obstacles.
The TAF-DRP is an EU grant scheme to develop project ideas relevant to the EU Strategy for the Danube Region, into "bankable/fundable" project concepts. Bankable/fundable projects are mature enough to either apply for funding from donors (private, public) and/or to EU programmes, and/or to start implementation with own resources.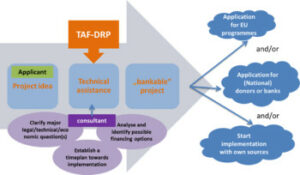 Project support
The Facility supports project ideas to set up aclear pathway towards project implementation, through the provision of consultant services. Consultant services are provided free of charge to selected project Applicants, up to a value of € 25,000 incl. VAT and for a duration of maximum 6 months.
Selected project ideas should be realistic and feasible, of public interest, show a clear macro-regional dimension and contribute to the objectives of the EUSDR (the project ideas should refer to one of the 11 Priority Areas of the EUSDR).  The applicant is expected to show high commitment towards project implementation. Support will be prioritised for project ideas where the TAF-DRP is expected to change the status quo towards project bankability/fundability.
Information to the calls