TO11 NETWORK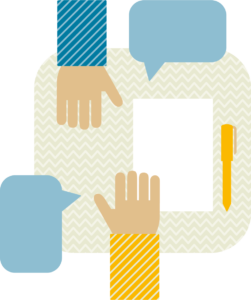 The network for institutional capacity-building aims at establishing an exchange of experience across programmes/managing authorities and macro-regional strategies with regard to "enhancing institutional capacity of public authorities and stakeholders and efficient public administration" (Thematic Objective 11) and thereby lead to a discourse on how those instruments may contribute to capacity development. It also intends to develop the thematic knowledge of participants via the exchange with academia, policy makers, and mainstream policies.
Priority Area 10 "Institutional Capacity and Cooperation" represents the macro-regional strategies, linking the various programmes to a strategic framework. Likewise, the macro-regional strategies have a great potential in supporting both programmes and projects by embedding each funding instrument in a long-term vision for regional development.
Against this background, Priority Area 10 "Institutional Capacity and Cooperation" planned to engage in meetings organised in cooperation with Interact and further representatives from the macro-regional strategies responsible for institutional capacity building and ESIF/IPA Managing Authorities funding institutional capacity. The meetings shall facilitate the regular exchange on information and needs of the stakeholders from the macro-regional strategies and  Managing Authorities in terms of project application and implementation that contribute to the targets of the strategies as well as to the performance framework of the Operational Programmes/Cooperation Programmes of the European Structural and Investment Funds that support institutional capacity building.
MEETINGS OF THE NETWORK FOR INSTITUTIONAL CAPACITY BUILDING
Meeting: Better governance and institutional development across borders | 19-20 March 2018 | Paris (FR)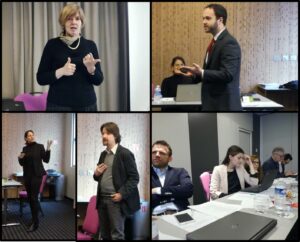 Institutional capacity building serves the purpose to improve the delivery of public services and administrative processes to ensure a good quality of life for citizens. The European Union and international organisations support this objective through different programmes and initiatives. The meeting on better governance and institutional development across borders aimed at figuring out how to learn from each other and how to benefit from the results and experience that was gathered so far. Representatives from macro-regional strategies (MRS), Interreg programmes, the European Social Fund, the OECD and further initiatives identified key topics of capacity building such as fostering a high quality of project management skills within a project partnership, the need to close gaps between single projects and policy processes, the ability to establish cooperation between public and private partners and reducing legal obstacles in cross-border cooperation. Against this background the network discussed possible future steps for mutual learning that also includes peer analyses of initiatives for institutional capacity building, drafting a policy paper to reach out to decision-makers and strengthen communication between MRS, programmes and projects that working on institutional capacity building.
Photocredit: Interact
Workshop: Better institutions for more resilient regions and cities | 10 October 2017 | Brussels (BE)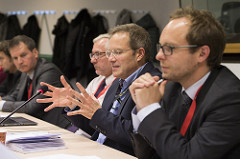 The workshop on better institutions for more resilient regions and cities in the course of the European Week for Regions and Cities marked the start of the network for institutional capacity building. The aim of the workshop was to connect territorial cohesion and multilevel governance with the need for increased institutional capacity. Thus, the event addressed three major strands: increasing administrative capacities in general, and especially in Eastern and South East Europe, better spending of EU funds, and transnational, interregional and macro-regional forms of cooperation for institutional learning. Since capacity building is a pre-condition for regional development, the workshop explored the territorial and transnational dimension of public institutions and institutional cooperation and looked at  how to achieve results and accountability, policy making, structures and processes, human resources, and service delivery.
Article: Better governance for resilient cities and regions – starting a dialogue