POLITICAL DIALOGUE
High political dialogue is held within the Bled Strategic Forum which is one of the major regional conferences that deals with contemporary questions for all dimensions of the society. It presents a unique platform for discussion of politicians, experts, academia and representatives of civil society. It enables open discussion, promotes new ideas and supports 'out of the box' thinking. As Slovenia is member of three macro regions, Bled offers great environment for supporting new policy developments and initiatives as well as for enhancement of the coordination of the PA 10 actors within the Danube region and across its borders.
BLED STRATEGIC FORUM
---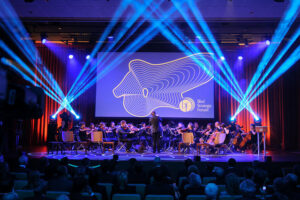 Over the past eleven years, the Bled Strategic Forum has grown into a successful platform for high-level strategic dialogue among leaders from the private and public sectors on key issues facing Europe and the world in the 21st century. Welcoming prominent guests from Europe and beyond, the Bled Strategic Forum has established itself as an important annual gathering aimed at making commitments for the implementation of new strategies designed to confront the most pressing issues of today's Europe and the world. Organized jointly by the Ministry of Foreign Affairs of the Republic of Slovenia and the Centre for European Perspective, the Bled Strategic Forum is one of the leading international conferences in the region.
YOUNG BLED STRATEGIC FORUM (YBSF)
---
The Young BSF has become a unique meeting place for a diverse array of young leaders, entrepreneurs, bloggers, thinkers and socially active individuals, offering them a platform to share their visions, exchange ideas and network with one another throughout the year.
Each year Young BSF gathers young people, who engage in vibrant dialogues on current most pressing issues, address inventive approaches in promoting positive change and finding solutions to the many complex challenges.
The Young BSF model is growing and changing annually. The topics have varied and ideas evolved, but the main objective remained clear: to bring together bold, brave and action-oriented individuals from different walks of life, both foreigners and Slovenians, and offer them a collaborative, creative, and inspiring environment for discussion and networking.