PARTICIPATION DAY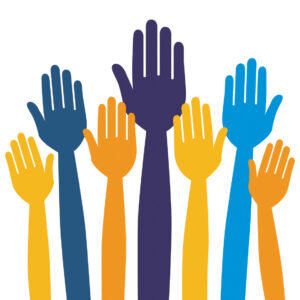 Participation Days are a format that actively involve representatives of local, regional and national public administrations, civil society, the EU and EUSDR governance and further interested stakeholders of the EU Strategy for the Danube Region (EUSDR) to encourage and promote cooperation, exchange know-how and experience at all levels as well as facilitate better coordination.
The aim is to gather stakeholders from the public and private sector in order to strengthen participatory governance and regional development. The Participation Days offer the opportunity to gather information on opportunities and potential partners for cooperation, and to exchange on different perspectives and experiences on common challenges, and to support the joint development of actions.
Priority Area 10 "Institutional Capacity and Cooperation" organises in cooperation with the Danube Civil Society Forum (DCSF) annual Danube Participation Days that gather stakeholders from the Danube Region for macro-regional exchange and cooperation. Furthermore, Priority Area 10 "Institutional Capacity and Cooperation" and the DCSF support the organisation of National Participation Days in cooperation with the National Coordinations of the EUSDR that serve as national hubs for participatory governance, exchange and cooperation between public and private stakeholders in the Danube Region.
PARTICIPATION DAY REVIEW AND CONSOLIDATED PAPER
---
In May – June 2017, the Participation Days were reviewed. This review compiled feedback from Participation Day attendees collected via an online questionnaire. A consolidated paper was assembled to provide an overview of the numerous Participation Day events held in various countries of the Danube Region. Both documents are available for download:
Participation Day Consolidated Paper
Participation Day Consolidated Paper (includes docmentation related to the Participation Day events, such as agendas, programmes, etc.)
DANUBE PARTICIPATION DAY
---
The Danube Participation Day are the annual platform for stakeholders in the Danube Region – held back to back with the EUSDR Annual Forum – for participatory governance and involvement in the implementation of the EU Strategy for the Danube Region, which event offers the opportunity to exchange, network and to further develop ideas and projects in the Danube Region. Read more
NATIONAL PARTICIPATION DAY
---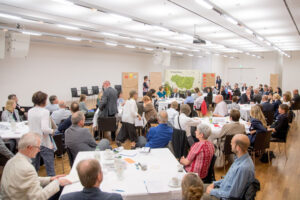 National Participation Days – or National Hearing  – are designed  to bring together all stakeholders – participants in the process of implementation of the Danube Strategy. The goal of National Hearings is to ensure equal opportunities for participation to civil society organisations, local governments, the private sector and other potential partners into the implementation of the EU Strategy for the Danube Region.
Read more