Are you between 15 and 24 years old? Would you like to implement an action to help your community benefit from the green transition?
Then apply to EUteens4Green!
EUTeens4Green is an open call to fund youth-led actions advancing the green transition in EU carbon-intensive regions covered by the Just Transition Fund. The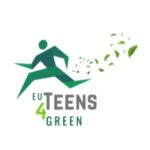 call offers financial support to actions that will advance the green transition in your area (check if you are resident in one of the eligible territories).
You can submit your application with your friends, other students, or members of your association.
If your application is selected, you will receive up to €10.000 to implement your project!
Apply here !
Deadline for applications: 3 November 2022.
To learn about the project and the application process join a dedicated webinar every Wednesday and Saturday at 18.00 CET from 21 September to 02 November 2022.
Links