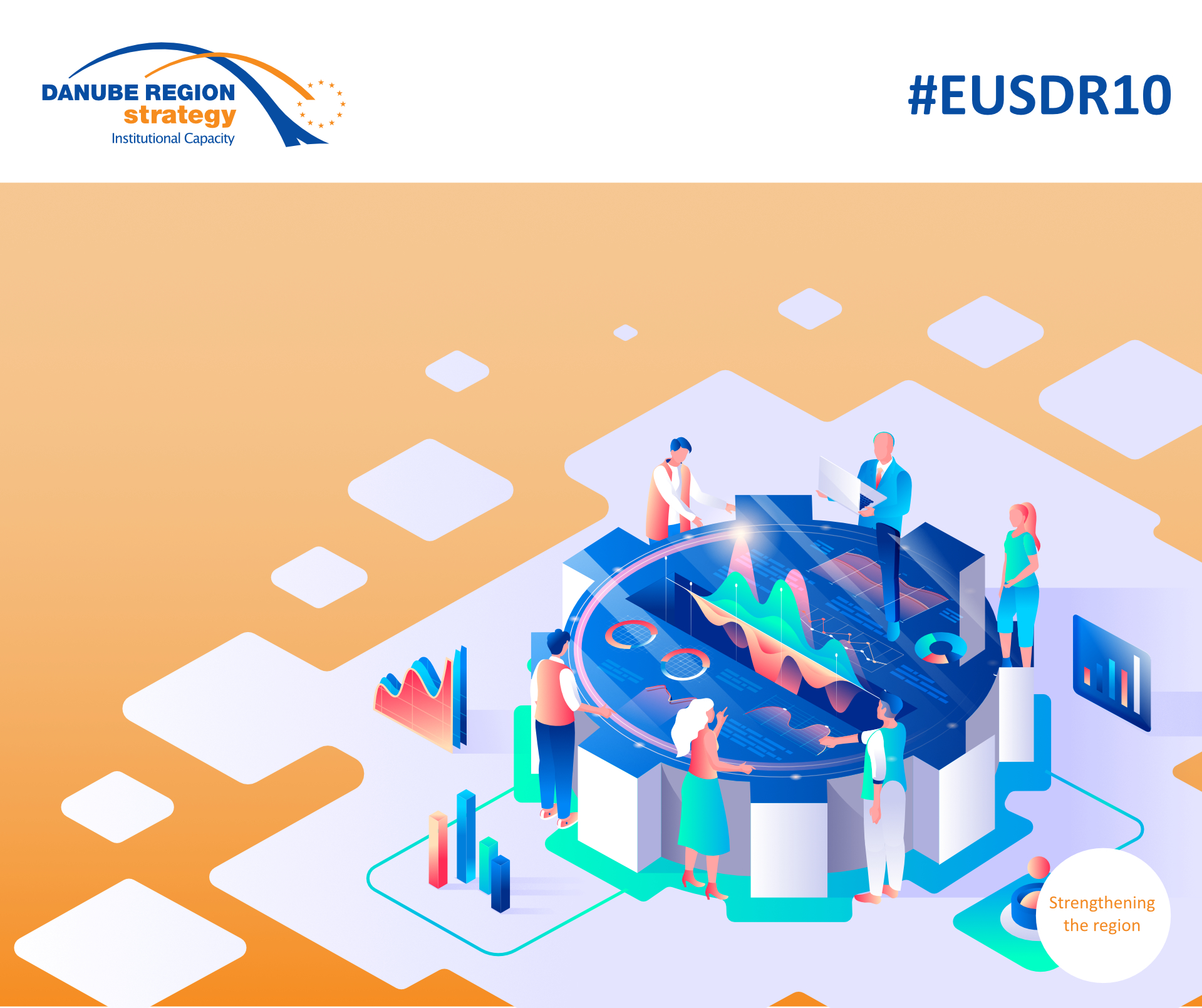 22nd PA10 Steering Group Meeting
Priority Area 10 "Institutional Capacity and Cooperation" holds the 22nd Steering Group Meeting in Vienna on the 31st of May 2022.
The aim of the Steering Group Meeting is to exchange on the state of play in the implementation of the actions of Priority Area 10 and current developments in the Danube Region.
The 22nd PA 10 Steering Group Meeting will address amongst others the new Danube Region Programme, EUSDR Flagship initiatives, youth involvement in the Danube Strategy, and thematic priorities for the work plan in the up-coming years.
Monday, 30 May 2022
19:00
Joint Dinner
Tuesday, 31 May 2022
09:30-10:00
Arrival
10:00-10:30

Welcome & Introduction

Bernhard Jarolim, Chief Executive of Urban Planning, Development and Construction

Claudia Singer & Jernej Grahor, Priority Area 10 Coordinators

Tour de Table

Members of the PA 10 Steering Group

10:30-11:00

EU Danube Strategy 2022: Update on the EUSDR Presidency & Results from the EUSDR Policy/Impact Evaluation

Katharina Lenz, Danube Strategy Point

Danube Strategy Embedding in EU Programmes

Katharina Lenz, Danube Strategy Point

Claudia Singer, Priority Area 10 Coordination

Update from the European Commission

Progress on the EC Report on the Implementation of Macro-Regional Strategies

EU Cohesion Policy Response to the war in Ukraine

Karolina Jasinska-Mühleck, European Commission | DG REGIO

11:00-11:15
Coffee Break
11:15-11.30

Danube Region Programme: What to expect for the 1st Call of Project Proposals

Presentation

Johannes Gabriel, Danube Region Programme

11.30-12.15

Flagship Projects for Institutional Capacity & Cooperation in the Danube Region

Presentation & Discussion in the Steering Group

12:15-13:30
Lunch
13:30-14:00

Danube Participation Day

Stefan Lütgenau, Danube Civil Society Forum

Presentation & Discussion

14:00-14:45

Activities of the Priority Area Coordination 2023+

Areas of Intervention for Priority Area Coordination
Presentation & Discussion

Services for Steering Group members & needs assessment
Discussion

14:45-15:15

Youth involvement in Priority Area 10

Danube Youth Council
Helene Schabasser, Danube Strategy Point (tbc)

Young Bled Strategic Forum
Jernej Grahor, Priority Area 10 CoordinationGuidance Paper for Youth Involvement & practical involvement of youth in Priority Area 10
Claudia Singer, Priority Area 10 Coordination
15:15-15:30

Coffee Break

 

15:30-15:45

Cross-macro-regional cooperation for Smart Villages

Peter Niederer, Swiss Center for Mountain Regions (tbc)

15:45-16:45

Activities & Progress in Priority Area 10 Actions

Presentations & Q&A

Digitalisation & Participation – Handbook
Claudia Singer, Priority Area 10 Coordination

Danube Festival
Matthias Holzner, States Ministry Baden-Württemberg

National Participation Days
Stefan Lütgenau, Danubce Civil Society Forum

Bled Strategic Forum
Jernej Grahor, Priority Area 10 Coordination

Bridging the gap – platform (PAC10-CEP)
Jernej Grahor, Priority Area 10 Coordination

Funding Webinars: Youth, CBC Services, Digitalisation
Claudia Singer, Priority Area 10 Coordination

CEI – Local Dimension (tbc)

16:45-17:00
AoB
17:00
End of Meeting