START – OVERVIEW
START Final Event on December 13th 2016 in Vienna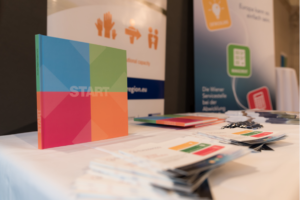 The Seed Money Facility START Danube Region Project Fund is coming to an end. Out of more than 1.000 applications 48 projects were successfully implemented during the last two years. More than 200 partner organisations from 14 different countries worked closely together, sharing their experiences on all topics addressing the EU Strategy for the Danube Region, finding solutions for common challenges and preparing strategies for future activities to make the Danube Region a strong and wealthy region, with a healthy socio-economic environment.
The real success of the START initiative is represented by the results of the individual START projects. To make these results visible and present them to the public, we organised the START Final Event on December 13th 2016 in the Vienna City Hall.
More than 80 participants joined us at the event to get to know the results of the START initiative, summarised in an evaluation, and to take the opportunity to meet other stakeholders of the EUSDR.
Event Material
​
What is START?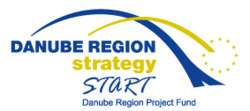 The realisation of projects and initiatives is essential for the success of the EU Strategy for the Danube Region (EUSDR).
START – Danube Region Project Fund is a new pilot initiative of the EUSDR and provides small grants for the development and implementation of Danube Region projects in the form of Seed Money.
Seed Money means that beneficiaries receive an early pre-financing in order to cover the project expenses from the beginning. This helps especially small organisations with limited resources to START their projects.
START is coordinated by PAC 10 (Priority Area Coordination 10 of the EUSDR) of the City of Vienna, with the involvement of all Priority Areas. EuroVienna ensures the operational implementation of the Facility.
START is financed for 95% by the European Commission and for 5% by the City of Vienna. The implementation of START will run until the end of 2016, 2 calls for project proposals are foreseen. The allocation to the first Call amounts to € 900.000,-. The allocation to the second Call amounts to 450.000€,-.
Basic eligibility conditions
Basic principles to be eligible for START funding:
Projects located in the entire Danube Region:

EU Member States: Germany (Baden-Württemberg and Bavaria), Austria, Hungary, Czech Republic, Slovak Republic, Slovenia, Bulgaria, Romania and Croatia;
EU Accession Countries: Serbia, Bosnia and Herzegovina and Montenegro and
Non-EU Countries: Moldova and Ukraine (part of the country located in the Danube Region).
In principle, projects must involve at least two partners from two EUSDR countries.
Eligible applicants are public or private organisations with legal personality (no individuals). START is especially designed for small institutions, non-governmental and civil societyorganisations.
Projects which address topic(s) from at least one of the Priority Areas (PA) of the EUSDR:
Projects must be of public interest and have a macro-regional impact.
What kinds of project does START support?
START is designed to support two different types of projects:
A) A specific part of a larger project

The budget of the overall project is
larger than available START funding
(but below € 25M):

START can finance e.g. the preparation
phase and/or the implementation of
specific work packages of the overall project.

Result: specific work packages are completed.

B) A small project

The total budget of the project fits
within the limits of START:

START can finance the entire project
implementation (incl. preparation activities, if any).

Result: the project is completed
For both types of projects (A and B), START funding can be used to carry out following activities:
Project development activities

prepare the project concept/action
plan, follow up steps,
a communication strategy, etc.
defining the budget for project
implementation
finding funding options
prepare and submit an application
for funding
building strategic partnerships,
networking

Project implementation activities

organise specific workshops,
seminars, trainings, networking
events etc.
organise/take part in public events,
panel discussions, etc.
conduct research studies,
evaluations, surveys, etc
conduct actions relevant for the project